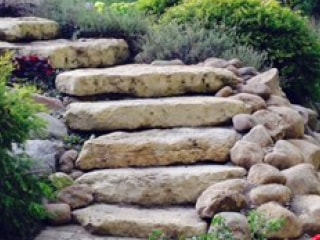 Always Sharp is family owned and operated. We have lived and worked in Oakland County our entire lives. Our reputation is important to us and your satisfaction with our services is our #1 priority. Our business is year round and covers landscape, lawncare and snow services.
Testimonials
Our clients have been kind enough to send us plenty of great testimonials. We urge to review these and if you have a moment we would welcome your feedback as well!
"Chad, Thanks again for a terrific clean-up!"
"Chad, We just wanted to let you know that the mulch looks great, as well as the bushes/shrubs. Thanks for the great work, we are very glad we made the decision to have you do that."
"I would like to complement the snow crew for our complex. They were great, everything was plowed and shoveled by 6:00am this morning, Very impressive!"
"Always Sharp Guys, Thank you for cleaning up the yard so quickly! It looks great!"
"Thanks again for another great year and job well done. It was wonderful not to do all the leaves this year. The yard has never looked so good!"
"We switched over to Always Sharp Lawn service this year and have been very happy with the service that Chad has done for us. He does the lawn care better than we could do it by ourselves. He will review his workmanship before leaving and will correct anything that may be not to his standard of appearance. He also uses the latest equipment with features that prevent the grass from being discharged into garden borders. We are very happy with the lawn service that we have switched to having him do our snow removal this season. We highly recommend him and his service to anyone that needs to have their lawn cared for and their snow removed. We are lucky to find a service that cares about their work and customer!"
"I love this company. Chad is a fine young man with a great work ethic and attention to detail. He has a business plan and intends to see it through. Always Sharp's prices are fair and the work is perfect!"
"We at Orion Corners Condos would like to thank you for the wonderful job you did at clearing our complex this past winter. We know it isnt easy getting around the various areas. So, again Thank You!"
"Thank you for your service to our lawn. You are dependable and cooperative and do a great job!"
"Thanks Chad, I just wanted to say you folks did a great job! I recommended you to the new owners and said great things to my real estate agent about your service. Thanks for everything!"
"We used Always Sharp this winter for our snowplowing. Chad was always "Johnny on the Spot" after and during each snow fall. The driveway and sidewalk were always clear and salted this winter. My husband works out of town during the week and I never had to worry about getting out of my driveway this past winter. This was the first spring also that our yard along the driveway wasn't tore up from the plow and from salt usage. Chad takes great care with our property. Billing and payment was easy as well. I would highly recommend Always Sharp to anyone who wants a quality job done. Also the prices were very reasonable. Chad also does lawn care and I am sure his high work ethic applies there as well. Use Always Sharp you won't be disappointed!
"Thanks so much for your dedicated and trustworthy lawn service. Even though I was seldom there when you cut, you did a great job"
"Always Sharp came on board in Spring 2010. Not only was our service better from the previous contractor but the price was a bit less. We were very satisfied with our lawn care. Additionally, some landscaping improvements were needed and Always Sharp gave us fair pricing and did quality work. Always Sharp continued to do the extras.
"Chad, we would like to let you know how happy we are with your snow service! The attention to detail in the hand shoveling has made it an especially nice job. We look forward to using your company's lawn service Keep up the good work!
"Quality work from a quality team! My flowerboxes were built exactly to my description, including weed blocker, excavation and a watering system. I could not have asked for better service. Job was done in a reasonable timeframe with great cleanup and competitive pricing. Nice job guys !"
"I am writing to say how pleased I was with Chad's outstanding work...He was courteous, professional, displayed meticulous time management and problem solving skills. The work was done to my specifications. The work was neat, precise and of the highest quality. I will most certainly contract Chad for future projects."‎